THE DECOCLIM EXTERIOR AIR CONDITIONER COVER
Air conditioners and heat pumps provide real comfort, but the outdoor unit of these devices is frankly not decorative!
Decoclim offers a simple, attractive and efficient solution for hiding outdoor air conditioners and heat pumps in a stylish way.
Daikin, Mitsubishi, Atlantic, Castorama, Leroy Merlin, Amazon... whatever the brand or the store where you bought your appliance, the Decoclim outdoor air conditioner and heat pump cover is compatible with all manufacturers.
Exterior air conditioner cover designed with louvered blades to respect
the

air flow necessary for the proper functioning of the air conditioning unit.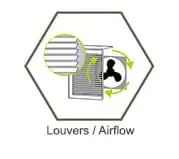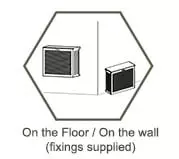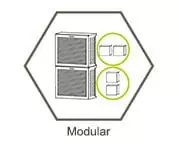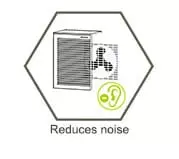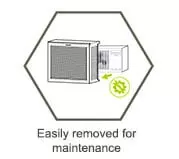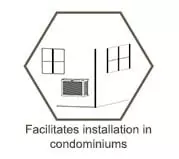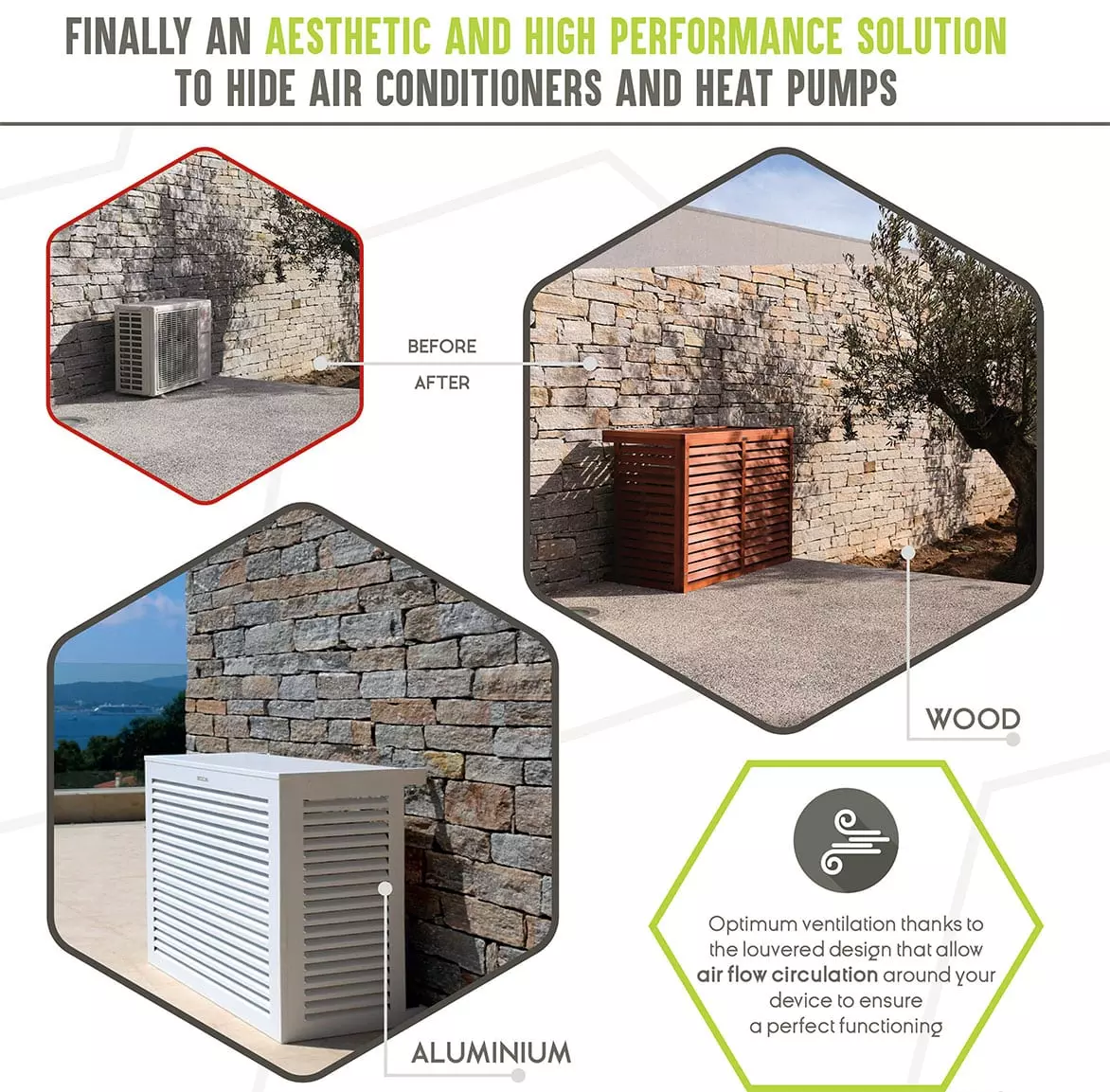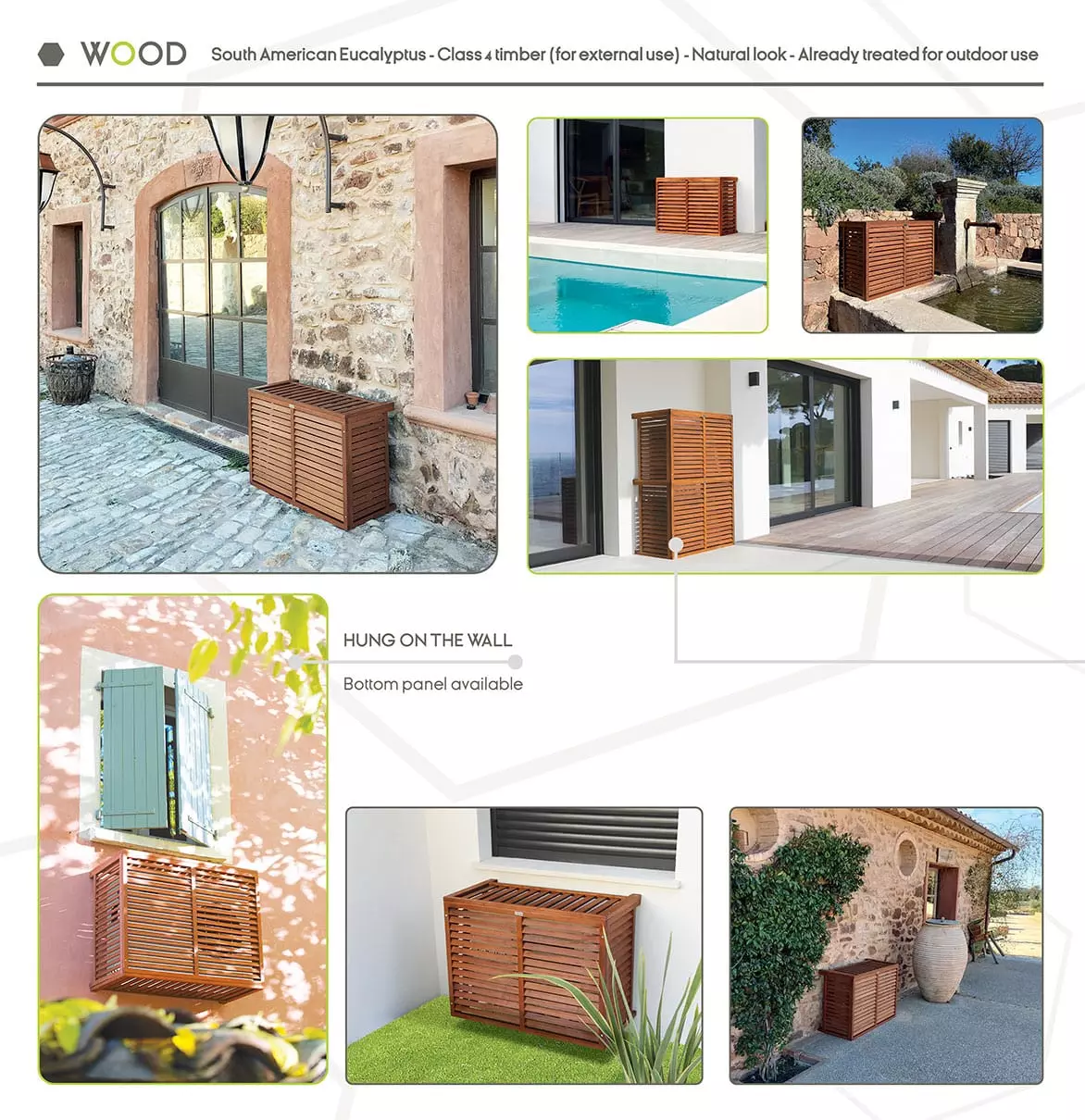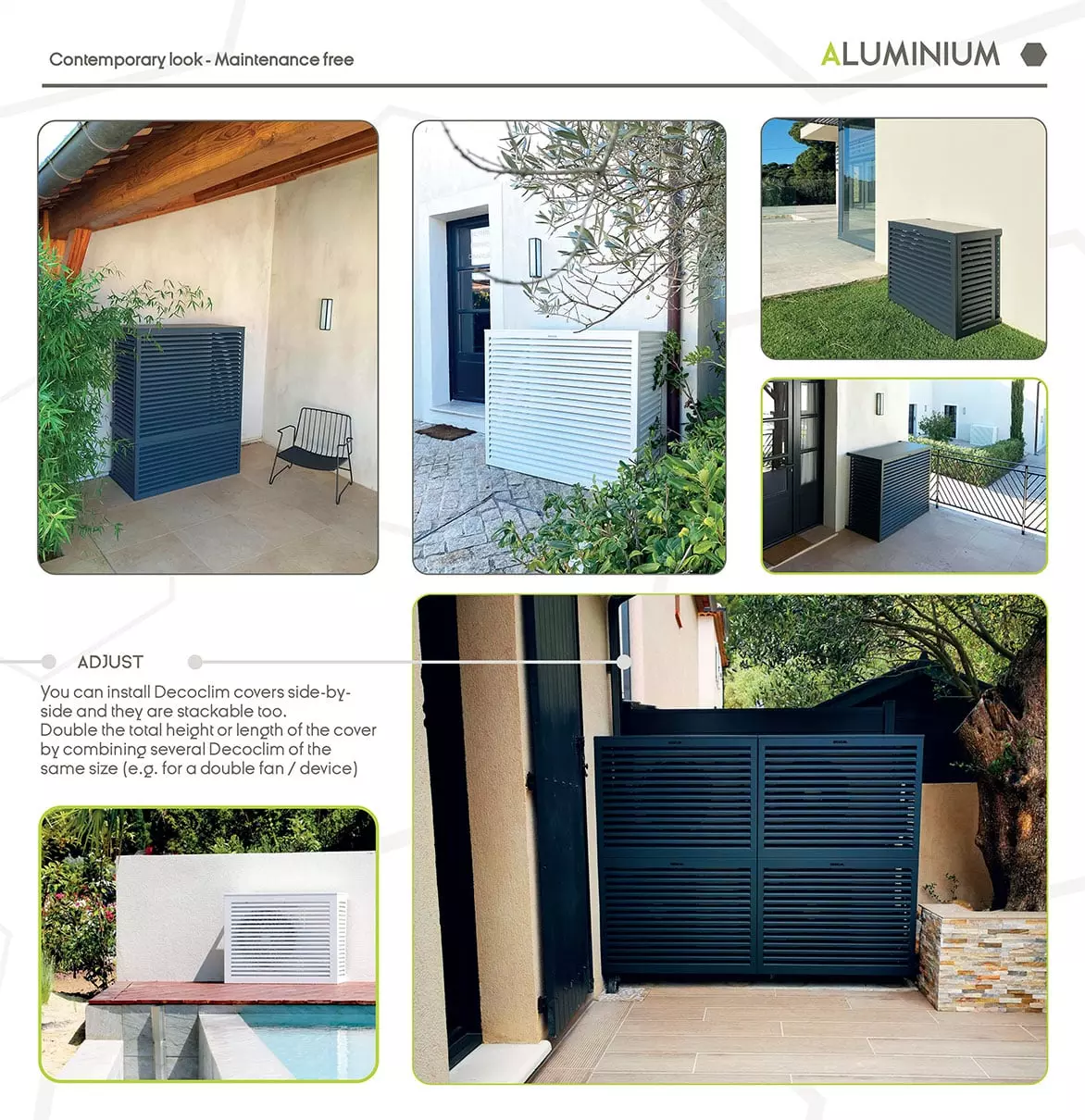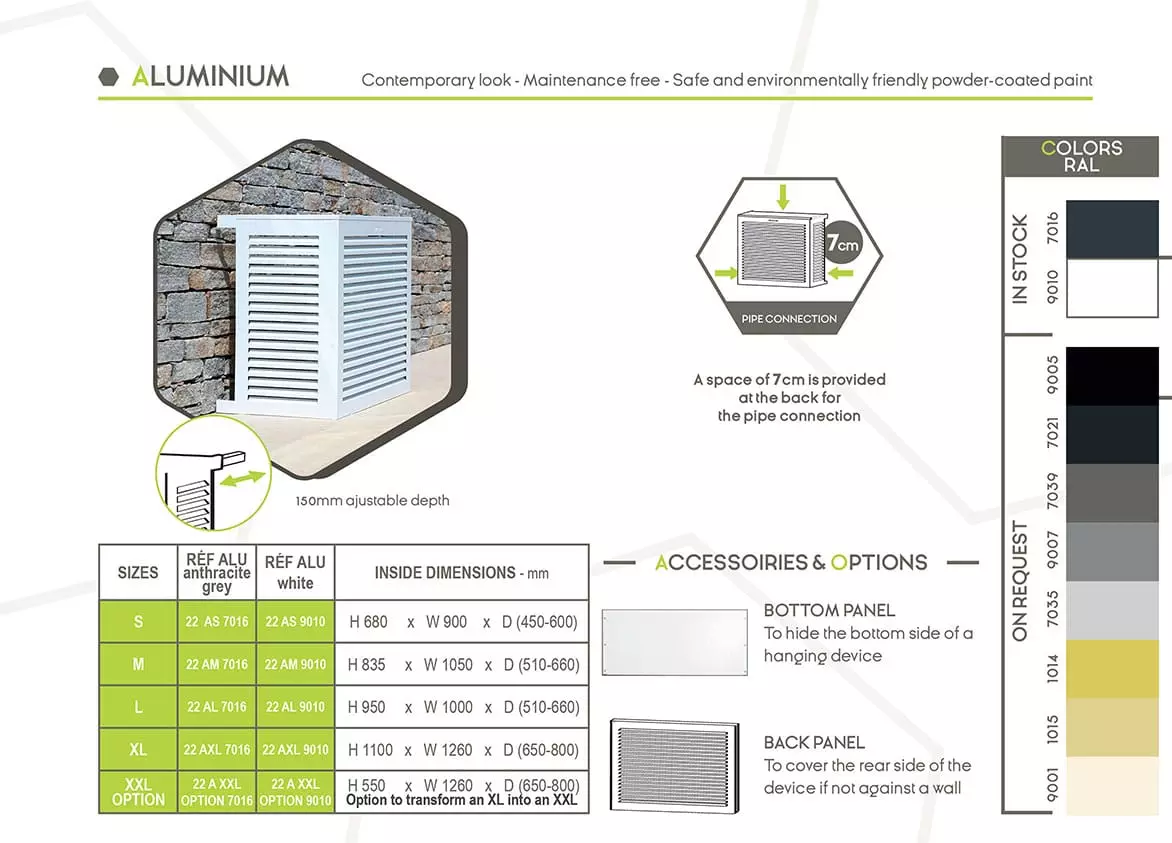 If your outdoor air conditioner spoils the view of your facade, the garden or the swimming pool, and if you are looking for an inexpensive outdoor air conditioner cover , easy to mount, quick to install and simple to remove, to be able to maintain the air conditioner or the heat pump, heat, then buy a DECOCLIM air conditioner cover.
An outdoor air conditioner cover to stand or hang
The DECOCLIM outdoor air conditioner cover can be placed on the ground, against a wall or not thanks to the rear side accessory to nicely cover all sides of the air conditioner or heat pump in a formwork.
DECOCLIM can also be installed in height, suspended on a wall. In this configuration, we recommend that you purchase the Sous Face accessory to hide the underside of the outdoor air conditioner and thus obtain an outdoor air conditioner box that offers a perfect finish from all viewing angles.
An air conditioner and heat pump cover compatible with any brand
The Decoclim box is suitable for any brand of air conditioner or heat pump . Our louvered furniture is thus perfectly compatible to hide and protect heat pumps and outdoor air conditioners from Daikin, Mitsubishi, LG, Atlantic, Toshiba, Hitachi, Castorama, Leroy Merlin, and any other manufacturer or distributor.
Protection for your outdoor air conditioner
In addition to hiding the view of the outdoor air conditioner, Decoclim also protects it from the sun, rain, vandalism or children's games.
Reduces air conditioner or heat pump noise
It also acts as a noise canceling box. Indeed, Decoclim can reduce the noise of the device by 10 to 30% .
By reducing the visual and noise pollution inherent in your air conditioner, your co-pro or your neighbors will be delighted...and so will you!
A wooden or aluminum box adapted to the dimensions of your air conditioner or heat pump
The Decoclim outdoor air conditioner cover is available in Wood or Aluminum, white or gray and is available in multiple sizes to adapt to your needs. Use our online simulator to find the one you need, and don't hesitate to contact our team if you have any questions, we're here for you.
The Decoclim air conditioner cover is delivered in 24 to 48 hours and is assembled in less than 5 minutes .